"What should I wear?"
Photographers want their lovely subjects want to look their very best. Wondering what you to wear begins with what color pallet you plan to rock at your photo session. So what works and what doesn't? It all depends on… EVERYTHING! The type of photo session, the location, the backdrop, your style, your skin tones, and whatever colors compliment you best. I'll cover some general color rules and ideas, and then you can take your artistic liberty to follow or break the rules. Let's dive in!
BLACK + WHITE
Black and white are both extremely contrasting. Black sometimes registers so dark compared to your skin and everything else in the frame, that it lacks detail or can appear "under exposed". White is so bright, that it can wash out lighter skin tones, and is so bright compared to everything else, that it can also lack detail because it appears "over exposed". Of course, photographers know how to avoid these issues, just know that Black & White are the extremes of contrast.
PASTELS
Pastels, like white, can wash out lighter skin tones in the wrong setting – pastels can register very brightly, making you look pale and gray. But a bright wardrobe in the right setting can also make your features pop, and soften your skin tones. For example, if you have medium/dark-toned hair and bold eyes, and your attire and the setting are bright and airy, the combination would be absolutely stunning, almost magical. Pastels would be most elegant for women, but men can rock it too, especially in a family multi-person setting.
I usually tell clients that whites and pastels are good as a highlight color, but not always as a main color. So judge your situation and decide with your photographer what look you are going for, because a full-on pastel wardrobe could be perfectly executed.
MID-TONES + NEUTRALS
Mid-tones and neutrals can be a wonderful because they pair easily with other colors. They are almost always in style… gray, beige, brown, navy, slated-colors, etc…. (black and white are also considered neutrals). Neutrals can also include metallic tones, such as gold, silver, copper, bronze, and pewter.
Because these colors are easy to build around, adding one or two bright pops of color almost always works. Neutrals are great for large pieces…  such as your pants and/or top or dress. You can even stick with neutrals for your accessories (like your shoes, belt, watch band, and jewelry) or flip-flop and make the accessories your bold colors.
JEWEL TONES + BOLD COLORS
Everyone can "ROCK" a jewel tone. (He he he, see what I did there? Rock, gemstone… ) EMERALD GREEN. BRIGHT PINK. AMETHYST PURPLE. TURQUOISE. RUBY RED. MAGENTA. SAPPHIRE BLUE. CITRINE YELLOW. SMOKY BROWN QUARTZ. Bold, full-saturation jewel tones make you look glowy and gorgeous. But beware, some bold colors, especially those that veer towards NEON levels, can give your complexion a sallow, unhealthy feel, so stick with mid-toned and darker-toned colors.
Combining Colors in Harmony
Finding colors that work harmoniously together is the next trick – talk to your photographer about what you plan to wear! And next month, we are going to talk all about wardrobe choices, so please stick around for more!
(And for you ladies, I don't know about other photographers but I'm always saving beautiful pieces… scarves, skirts, dresses, fun layering pieces, and vests – my closet is your closet if you are looking for something special! I might be addicted to thrift shopping.)
What COLORS do YOU rock?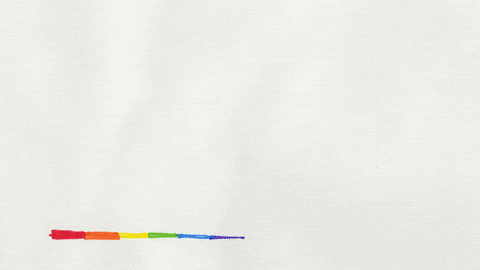 NEXT MONTH'S TOPIC
  Leave some love in the comments below!